Our challenge this week was to use paper rolling, stitching, clustered embellishments, and the lines from a movie as our title. I thought Drew Barrymore's lines in Charlie's Angels suited my layout.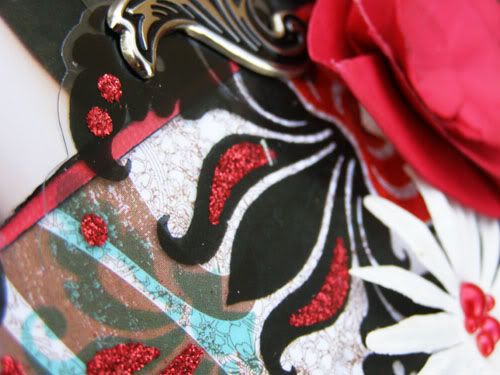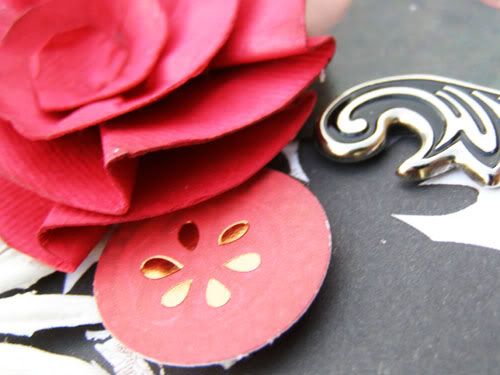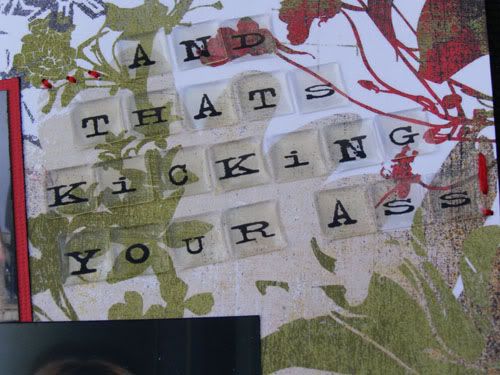 The next challenge was to make an exploding box. It's quite simple to make, but I haven't had time to decorate the inside of mine yet.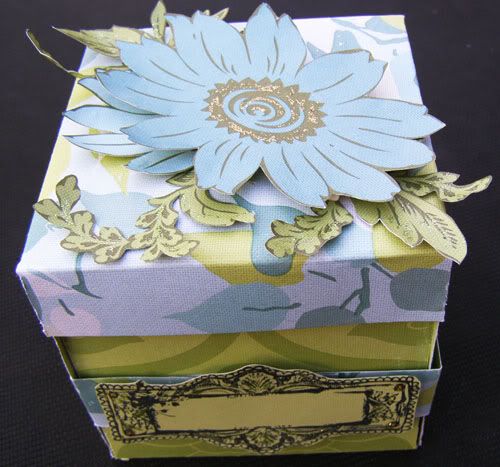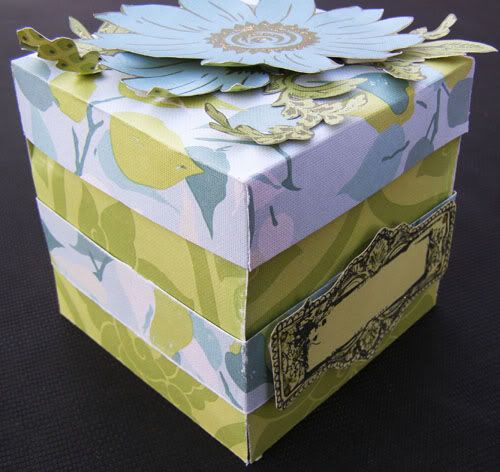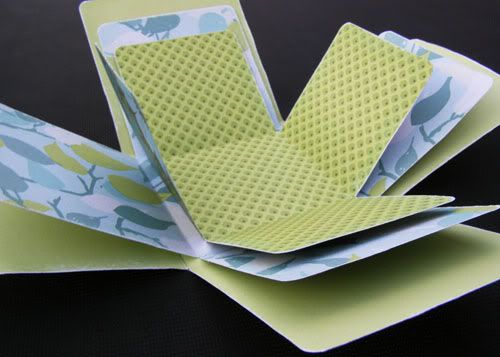 Our third challenge was a pink card for October as it is pink ribbon month, raising awareness and remembering those with breast cancer. This is a cause very close to my heart, as I lost both my Mum and my aunt, Marion, to this terrible disease.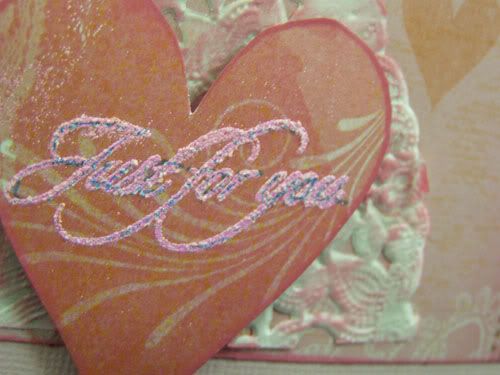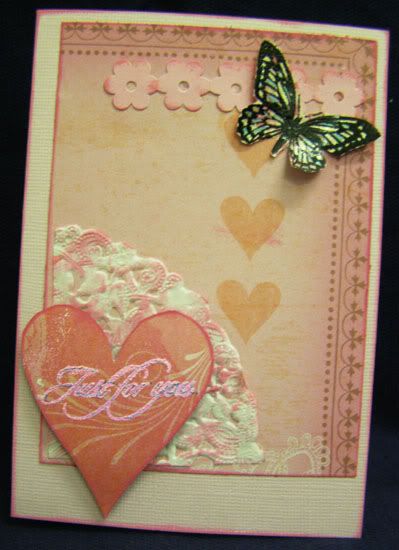 Our fourth challenge....OMG they kept me on my toes this week.......was to create a layout that had journalling, and at least two pieces of chipboard that had been altered in at least two ways.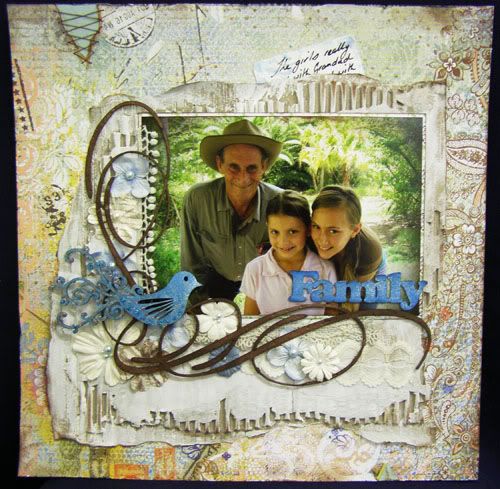 I inked, then embossed my scrolls with a Cuttlebug embossing folder. I inked, then smudged iridescent medium on my title and bird, then I used Distress Stickles to further embellish the bird. I love how it turned out.